Wednesday, March 2, 2022 -

14:00

to

16:00
Why HFrEF Matters Webinar Demo
The 2021 update to the 2017 Expert Consensus Decision Pathway (ECDP) for Optimization of Heart Failure Treatment was recently published in the Journal of the American College of Cardiology. It featured new strategies and new concepts in the management of heart failure with reduced ejection fraction (HFrEF) which could be used as an indispensable guide to physicians.
A multidisciplinary panel of experts reviewed the most current evidence available involving the care of patients with heart failure (HF), with a focus on HFrEF (left ventricular ejection fraction ≤40%). The 10 heart failure issues identified in the 2017 ECDP were addressed in this update.
HFrEF Matters Document (Demo)
Hello dear doctors! This is a sample feature of the webinar page. You can upload documents here such as pre-reads so that your webinar participants can get early access of the resources or materials you are going to share.

Download
University of the Philippines Manila Graduate. Doctor in: Philippine General Hospital and St. Lukes Medical Center (E. Rodriguez)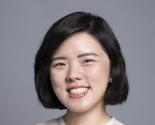 University of the Philippines Manila Graduate. Doctor in: Capitol Medical Center and St. Lukes Medical Center (Bonfacio Global City)